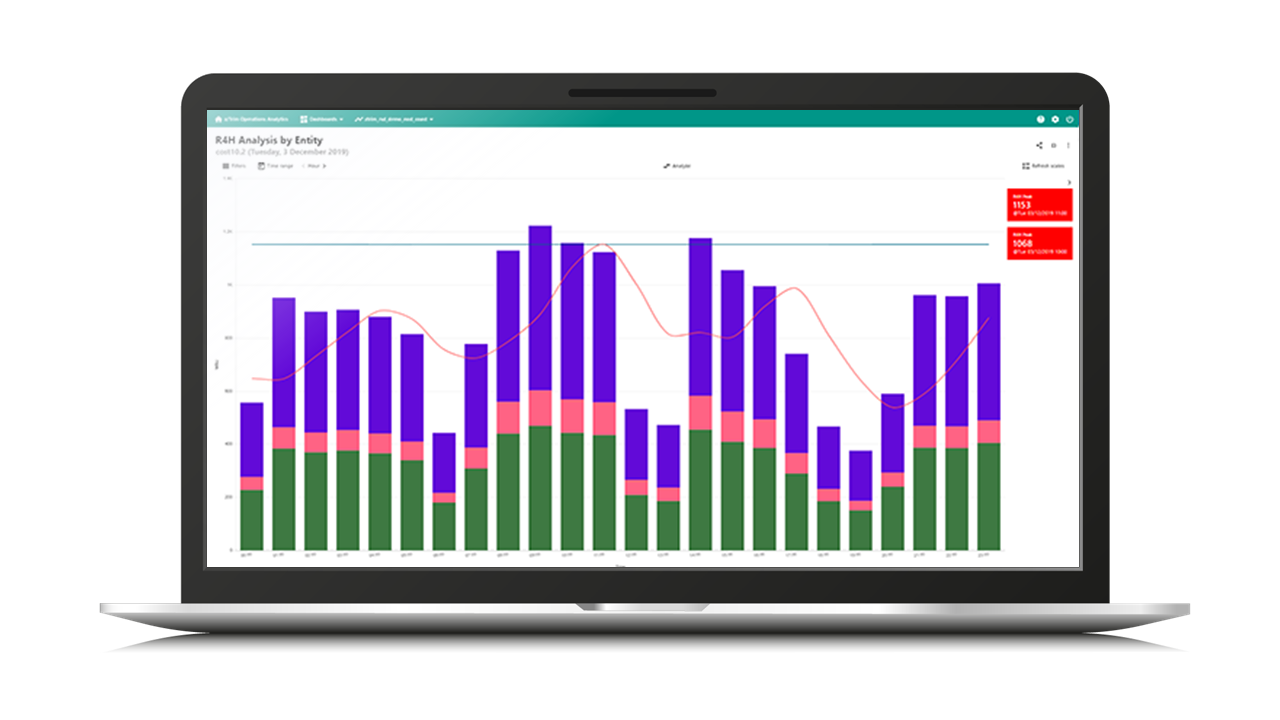 Quickly improve
mainframe efficiency
Rocket® z/Trim Operations Analytics allows you to easily visualize your mainframe resource consumption and have meaningful conversations with business and IT leaders about mainframe utilization and optimization. With transparency and understanding made easy for all stakeholders, you're empowered to make informed decisions about the mainframe that can quickly drive down costs and help you avoid penalties.
Rocket z/Trim lets customers access data quickly in order to optimize mainframe utilization and drive better resource use across applications. With z/Trim, mainframe managers get insight into mainframe MSU usage and can share easy-to-understand metrics with leadership about MSUs consumed by applications, and their specific impacts to the budget.
---
Increase visibility and understanding of mainframe utilization
Rocket z/Trim provides visibility into your in-house and outsourced mainframe resource consumption with just one click. Interact with data on the fly to better understand multiple dimensions of use. See the details of your mainframe consumption or present in a format for business stakeholders, including chargeback reporting.
Benefits:
Understand what is running on your mainframe and the resource impact of each process. Filter by business entity, program, or application.

Quickly estimate how much you will save by optimizing a program or an application.

Provide quick access to Directors, Business Application Managers and IT Operation Managers via out-of-the-box dashboards with customized views of mainframe activity.

Enable users to create/customize their dashboard with a few clicks.

Provide interactive functions for live analysis of mainframe activity with an easy-to-use sharing feature to send to other stakeholders with one click.

Automate delivery and stay apprised of mainframe activity via dashboard subscriptions.
---

Save time with automation
Rocket z/Trim allows you to automate mainframe MSU consumption reports and enables the identification of detailed consumption in a few minutes. This frees up experienced mainframe personnel to work on more business-critical tasks.
---
Contact us for a presentation