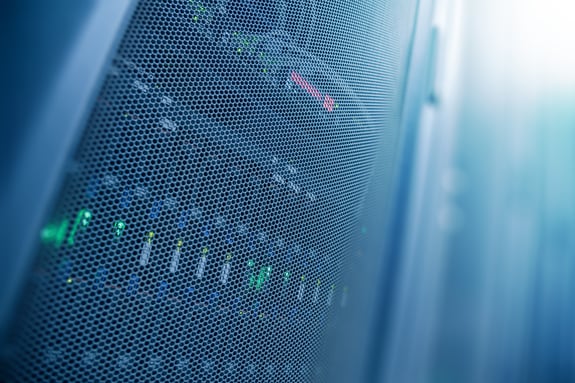 READY FOR CBS!
Cristie Backup Solution (CBS), Powered by IBM® Storage Protect, is a widely acclaimed solution that effectively safeguards numerous MSPs and Enterprises throughout Europe.
Cristie Backup Solution (CBS) is a concept for Service Providers and Enterprises to build an easy scalable data protection solution, on-prem or in hybrid use at operational expense. With the Cristie concept, you get a reliable and secure customized solution for backup and restore that includes:
CRISTIE CARE - We offer a customized solution, considering your environment, strategy, and constraints. Our services include advisory-, design-, onboarding-, and professional services.
CRISTIE COMPLIANCE - Cristie ensures compliancy, all license management are included and covered by Cristie simplified end user license agreement (EULA).
CRISTIE OPEX - Cristie recommends "Don't buy, go forward," an approach that prioritizes cost efficiency by using pay-per-use methodology instead of tying up capital with capital expenses.
TECHNOLOGY - A customized data protection solution powered by IBM platform, installed on-premises, off-premises or in hybrid usage.
SOLUTION
Our team crafts a tailored solution to align precisely with your specific requirements, taking into account your security levels, RPO/RTO objectives, and the nature of the data you wish to safeguard. By integrating Cristie services, we ensure that your protection measures are secure, compliant, and cost-effective.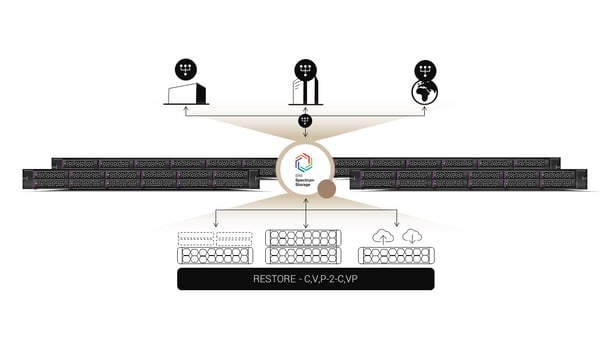 CRISTIE BACKUP SOLUTION
CBS is a solution installed in our customers' data centres and provides the following features.
1
ENTERPRISE-GRADE PROTECTION
CBS contains Enterprise-grade protection powered by IBM® Storage Protect, Cristie Bare Machine Recovery with dissimilar restores (C, V, P2C, V, P), and Cristie automated restore tests.
2
Self-service portal
We provide a multi-tenant self-service portal that streamlines reporting, control, billing processes, and the management of numerous customers.
3
PAY-PER-USE
We facilitate your management by incorporating Cristie OPEX, Cristie EULA, and Cristie Compliance Services into a monthly pay-per-use model, offering you cost efficiency and compliance for safety.
4
YOUR OWN ADVISOR
You will have access to highly certified engineers who are available to support your organization, serve as collaborative partners, and provide you with Cristie Care.
Cristie Backup Solution
A LOT OF CARE
Our aim is to assist our customers and partners in creating cutting-edge backup, DR, and archive solutions, complete with ransomware protection and cyber restores. By partnering with Cristie, you'll have
everything you need to fulfill market demands and secure your data with exceptional support. Get READY for CBS!
Read more about Cristie Care >
Cristie Care is a bundled service part of CBS concept. It minimizes business risk for you by including all important services in your solution:
CRISTIE OPEX SERVICE
CRISTIE COMPLIANCE
CRISTIE CARE – Cristie health, patch, version, status, security and update information meetings
included during contract.
CRISTIE ONBOARDING – includes design, best practice, customizations, control so that your
implementation will be of the best experiences. All managed by top-certified consultants.
CRISTIE ADVISORY SERVICE – Cristie's requested support with L1/L2 and L3 assistance and
speaking partner support. We get close to our customers to solve your issues faster.
READY by Cristie, powered by
IBM® Storage Defender
Protect your information supply chain from cyberattacks, hardware failures, disasters and other threats.
IBM® Storage Defender uses machine learning to proactively identify and respond to all kinds of threats across your primary and secondary storage systems. It provides automated protection against hardware failures, human error, sabotage, natural disasters, ransomware and more. Safeguard your information supply chain while reducing cost and complexity.
IBM® Storage Protect
IBM® Storage Protect provides comprehensive data resilience for physical file servers, virtual environments, and a wide range of applications. Organizations can scale up to manage billions of objects per backup server. Clients can reduce backup infrastructure costs with built-in data efficiency capabilities and the ability to migrate or copy data to tape, public cloud services, and on-premises object storage. IBM® Storage Protect can also store IBM® Storage Protect Plus data, allowing companies to take advantage of their existing investment for long-term data retention and disaster recovery.
We are fortunate to have a team of highly skilled level 5 engineers who possess over two decades of experience in the IBM Spectrum Protect backup era.
As an organization, we are proud to hold top certifications and have received numerous prestigious awards over the years. Some of our notable achievements include being recognized as an IBM® GOLD Partner, an IBM® Competency Expert in Spectrum Storage Software, an IBM® Growth Partner, and an IBM® Competence Partner of the Year, among others.
We provide support to our customers in a range of languages, including English, Swedish, Danish, Icelandic, and German.
Cristie, the Cristie logo, and cristienordic.com, cristie.se, cristie.dk, cristie.no, and cristie.io are trademarks of Cristie Nordic Electronics AB. Other product and service names might be trademarks of other companies. Information in this document is printed by Cristie and protected intellectual property of Cristie. Ownership and rights to use of text and pictures are made by Cristie.
IBM, the IBM logo, IBM products and ibm.com are trademarks of International Business Machines Corp., registered in many jurisdictions worldwide.
Other brands and products may occur, and trademarks or registered trademarks are owned by the cooperation and registered accordingly to their respective.