Easy to use, no extra storage, no education needed – SPFS
SPFS is a filesystem for Spectrum Protect intended to be used as a backup and archive filesystem with WORM, versioning, encryption, data redundancy, data reduction techniques and data filtering. The filesystem operations are translated into Spectrum Protect API calls, so there is no need for local temporary storage as all I/O operations is going to the Spectrum Protect Server.
SPFS is very easy to use, as all you need to know is how to perform normal file operations as you are used to; such as "cp","rm","mkdir","rmdir","ls" etc.
And instead of keeping dumped data locally, it will go directly to your Spectrum Protect backupserver. This means you can continue working with your current backup and restore tools which save both time and money.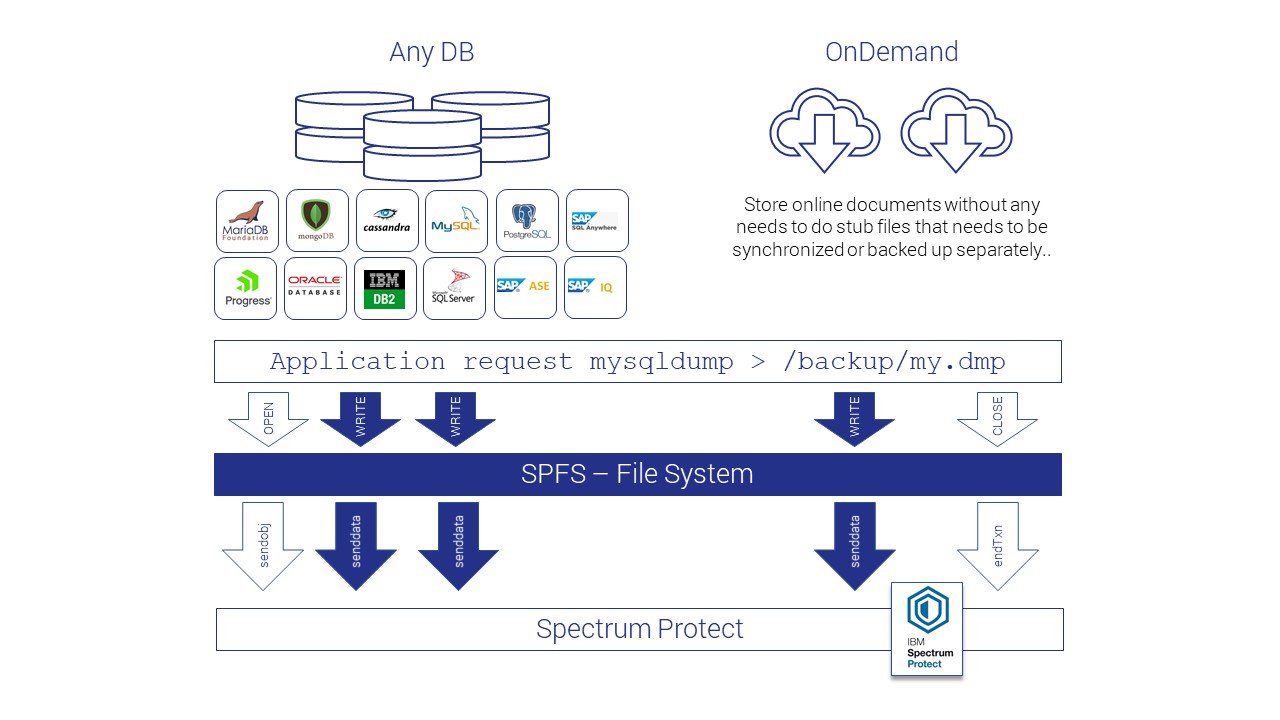 WORM
The WORM functionality means that a client that writes data to a file can only perform this task once, and cannot change the content of that file. But can read the content many times.
Secure
A file that are copied to this filesystem can't be deleted by a client.
Backup objects
If the filesystem is mounted as backup the last version of the file will stay forever in the backup system; until a newer version replaces that version
Archive objects
If the filesystem is mounted as archive, all content created will follow normal retention policy set by the backup administrator.
Performance
SPFS is a multi-threaded application that uses back-end workers with a connection pool. This means that if there is a connection available in the connection pool that already has a working session on the Spectrum Protect Server, then that connection will be prioritized to be reused for new file operations.
---
SPFS - Contact Form